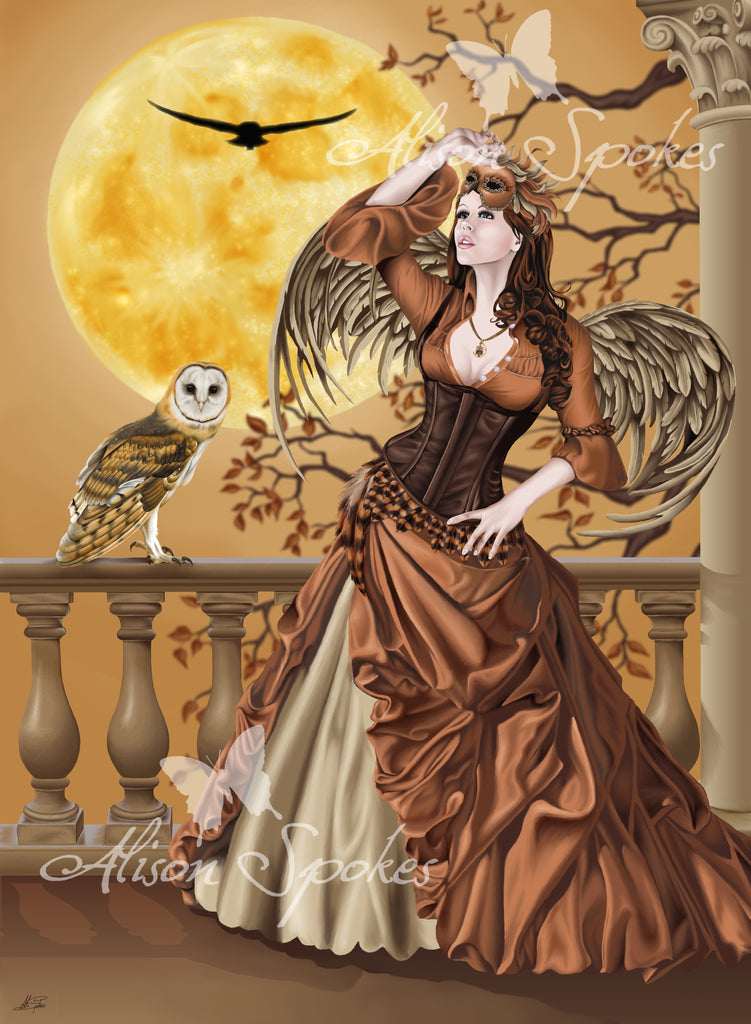 Hunter's Moon - Open Edition Art Print
$22.00 $22.00
A golden fairy dressed in a copper, gold and brown ball gown lifts her mask to look up at the autumn full moon where she sees her incoming owl companion. A barn owl sits on the stone railing next to her. This piece gets its name, "Hunter's Moon" from the October full moon, as it symbolized a time to go hunting while the deer were fat and collect food for Winter. This work is part of the Moonlight Masquerade collection, a series of artworks created using digital media.

The image is printed on high quality Epson Watercolor paper. The image size is slightly smaller than the paper size, leaving a white border for easy conservation framing.

Each print comes to you with an acid-free backing board made of 100% recycled fiber in a fitted, clear protective sealing bag. Shipped flat.

If you wish to have your print signed by the artist, leave a request in the comments.

The watermark does not appear on the print.
ALL ART PRINTS SHIP FREE!