Online Tarot Study Group
The first Sunday of every month @ 10:45am PST
Come and join your fellow Saanich Peninsula tarot enthusiasts and readers for a fun social event. Tarot readers of all skill levels who want to network, enhance their skills, practice reading for others, or just meet like-minded people are welcome.
Come with your tarot-related questions or tips. Grab your tarot decks and notebooks and join in to chit chat about anything to do with Tarot.
Please note this is not a call for asking for free readings.
Click the link below at the scheduled time to join in. meet.google.com/emn-ddvi-ngd
Earthshine Spirit Fair
June 4, 2022
K'omoks First Nation Band Hall

, Comox, BC
EarthShine Spirit Fair offers the opportunity to sample metaphysical and holistic spirit-healing in a safe and fun environment with joyful exchanges for all. 

Uplift and soothe your spirit. Connect with healers, loved ones passed and be surrounded by the beautiful energy of healing. Let your Luminescence be reflected to you!

Gorge Canada Day Picnic
July 1, 2022
Gorge Waterway, Victoria

, BC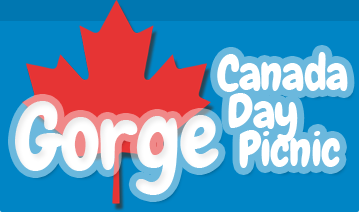 Fun for the whole family, including the Canada Day Family Parade, Pancake Breakfast, Canada Day Show and Shine car show, Gorge on Art, multicultural food, voyageur canoe rides on the Gorge, the Canada Day Market, Community Engagement displays, Craigflower School House open house, Strawberry Tea, street hockey, and kids' inflatables and activities.
Comox Nautical Days
July 30 - Aug 1, 2022
Marina Park, Comox, BC
There are rides, games and crafts for the kids and the Rotary Splash Park and Playground is sure to be a big hit.
While at the Festival take time to shop the more than 100+ craft booths and quench your appetite at the fabulous food trucks. Those who are "of an age" can enjoy a frosty beverage at the VI Society for Adaptive Snow Sports Bistro Garden. Nautical Days would not be Nautical Days without the Quality Foods Festival of Lights Fireworks Extravaganza on Monday night. Join the fun at Comox Marina Park!
Capital City Comic Con
September 23-25, 2022
Victoria Conference Centre, Victoria, BC
Whatever your pop-culture passion, celebrate your nerdiness with us! This family friendly event is three days of panels, celebrity appearances, cosplay, entertainment, and so much more! Get your tickets today to be a part of the experience.

Psychic & Spiritual Arts Fair
October 1, 2022
Mary Winspear Centre, Sidney, BC
We invite you to join us for inspirational and educational days at our Psychic and Spiritual Arts Fair in Sidney, BC. You will have the opportunity to meet some of the most gifted intuitive readers and vendors from Vancouver Island. 
 Our community focuses on many areas of Health & Wellness including Alternative Healing Practices, Physical, Holistic, Metaphysical, Spiritual, Nutritional, Environmental, Spiritual Jewelry, Rocks, Gems & Crystals, Gifts & more.
​Admission $10 - Cash only. ATM on site. Kids are free with adult.