Online Tarot Study Group
The first Sunday of every month @ 10:45am PST 
Come and join your fellow Saanich Peninsula tarot enthusiasts and readers for a fun social event. Tarot readers of all skill levels who want to network, enhance their skills, practice reading for others, or just meet like-minded people are welcome.
Come with your tarot-related questions or tips. Grab your tarot decks and notebooks and join in to chit chat about anything to do with Tarot.
Please note this is not a call for asking for free readings.
Click the link below at the scheduled time to join in: https://meet.zoho.com/2hTzFSLsgu 
Psychic & Spiritual Arts Fair
June 24, 2023 -- 10am - 5pm
Mary Winspear Centre, Sidney, BC
Join us for inspirational, educational and fun days at our Psychic & Spiritual Arts Fairs in Sidney, BC. You will have the opportunity to meet some of the most gifted intuitive readers and unique vendors from Vancouver Island.
Our community focuses on many areas of Holistic Health & Wellness including Alternative Healing Practices, Physical, Metaphysical, Spiritual, Nutritional, Environmental, Spiritual Jewelry, Rocks, Gems & Crystals, Gifts & much more.
​Admission $10 - Cash only.
ATM on site
pathwaystospirit.net 
Gorge Canada Day Picnic
July 1, 2023 -- 9am - 4pm
Gorge Waterway, Victoria, BC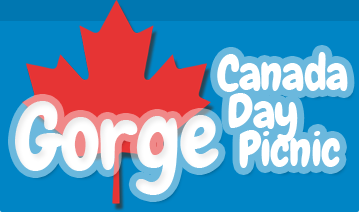 Fun for the whole family, including the Canada Day Family Parade, Pancake Breakfast, Canada Day Show and Shine car show, Gorge on Art, lots of food trucks, voyageur canoe rides on the Gorge, the Canada Day Market, Community Engagement displays, Craigflower School House open house, Strawberry Tea, street hockey, and kids' inflatables and activities.
Mind - Body - Spirit EXPO
September 16 - 17, 2023
Scottish Cultural Centre, View Royal, BC
If you are looking for a way to connect with your inner self and explore the holistic aspects of life, then Westshore Mind Body Spirit Expo is a great event. It brings people from all over the region who share a common interest in wellness, spirituality and personal growth.

The expo features a variety of exhibitors, speakers  that offer something for everyone. You can browse through the stalls and find products and services that suit your needs, such as crystals, aromatherapy, yoga, meditation, psychic readings and more. You can also attend some of the free or low-cost sessions and learn from experts in different fields, such as astrology, numerology, energy healing, hypnosis and more. You can also network with like-minded people and make new friends.
Bewitched Market
October 21, 2023 -- 11am - 5pm
Metchosin Community Hall, Metchosin, BC
PSYCHICS, WITCHES, ASTROLOGERS, ENERGY HEALERS...OH MY! Mark your calendar for the BEWITCHED MARKET!

Free Admission! Hourly Draw Prizes! Witchy Selfie-Station! Children's Activities!
Intuitive Arts Festival
November 4 - 5, 2023 
Da Vinci Centre, Victoria, BC
Journey within to find your truth, love and empowerment. The Intuitive Arts Festival offers you the opportunity to connect with spiritual seekers, psychic readers, healers and free-spirited souls from across Vancouver Island.
This 2-day celebration of Spirituality and Metaphysics invites you to explore your inner wisdom with a weekend full of mystical and experiential delights.