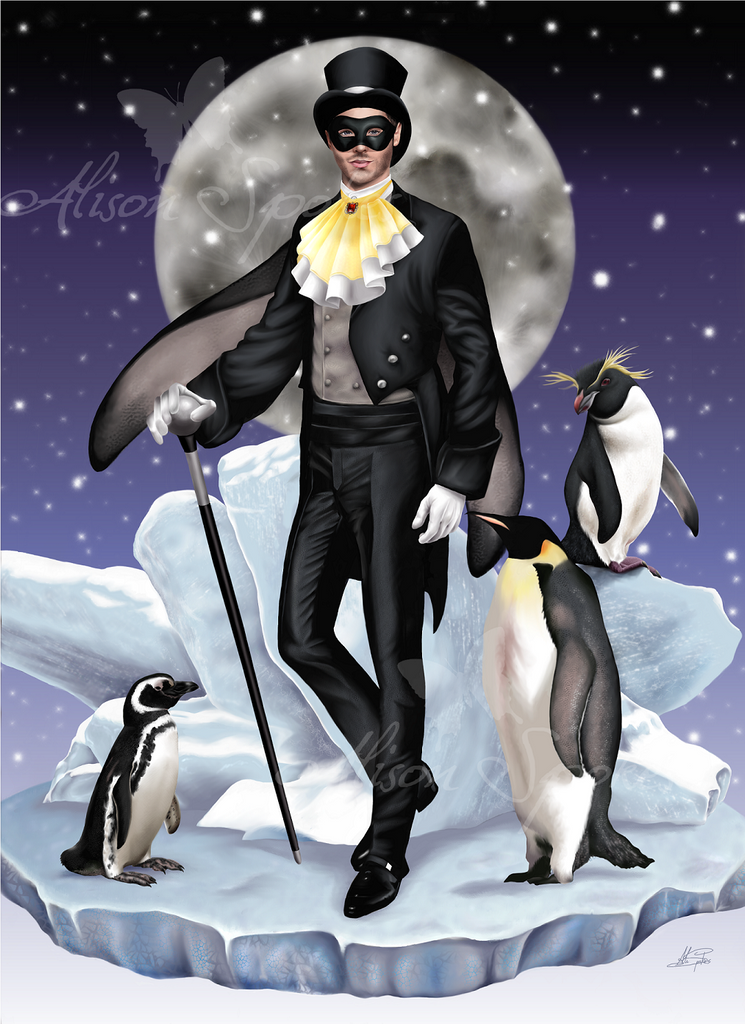 Cold Moon - Open Edition Art Print
$22.00 $22.00
A mysterious and dapper masked fairy man is dressed to the nines among his penguin companions. He stands on a platform of ice as snow falls all around under the light of the full moon. The "Cold Moon" is the name given to the full moon in December, for it is often the full moon that occurs closest to the Winter Solstice or the longest night of the year. This work is part of the Moonlight Masquerade collection, a series of artworks created using digital media.

The image is printed on high quality Epson Watercolor paper. The image size is slightly smaller than the paper size, leaving a white border for easy conservation framing.

Each print comes to you with an acid-free backing board made of 100% recycled fiber in a fitted, clear protective sealing bag. Shipped flat.

If you wish to have your print signed by the artist, leave a request in the comments.

The watermark does not appear on the print.
 ALL ART PRINTS SHIP FREE!