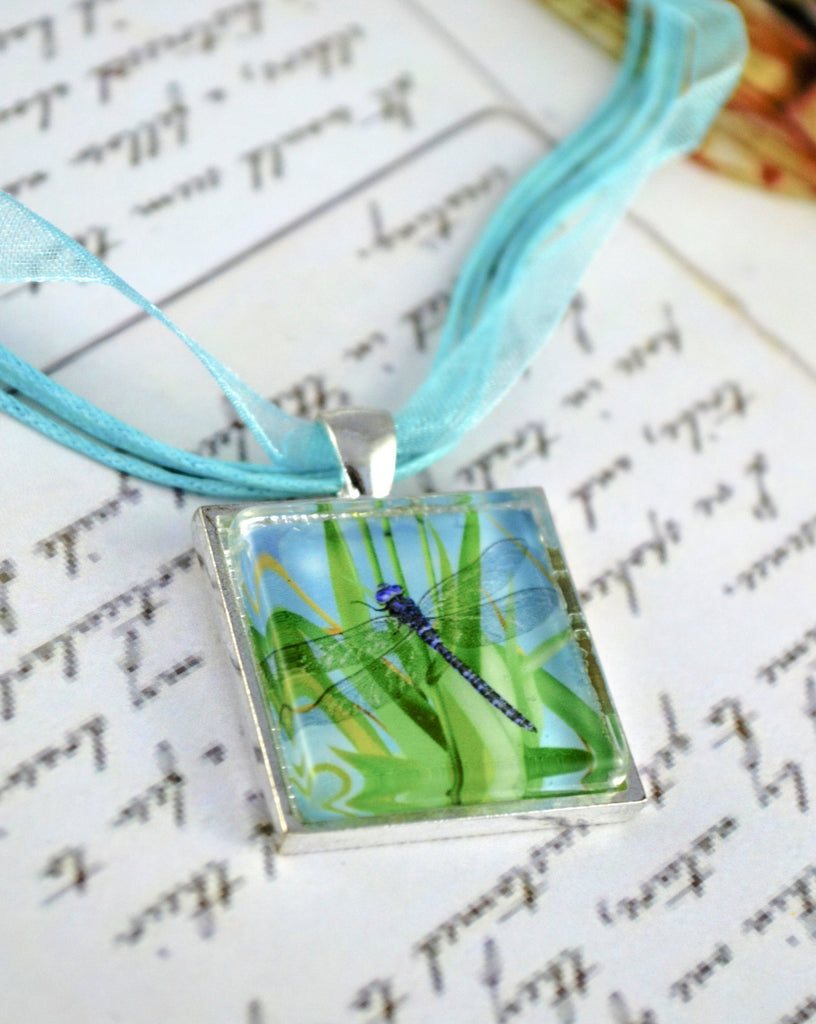 Dragonfly Glass Art Tile Pendant
$11.00 $11.00
This beautiful pendant features a Black-Tipped Darner Dragonfly cropped from my digital painting, The Dancer.
This handmade pendant is 1x1 inch square, made of glass in a silver plated tray. The image is printed on glossy photo paper with archival quality ink. The pendant comes with your choice of an 18" adjustable sky blue or green organza ribbon necklace.
**This pendant may be water-resistant, but is NOT waterproof**
I recommend removing the necklace before showering or swimming.