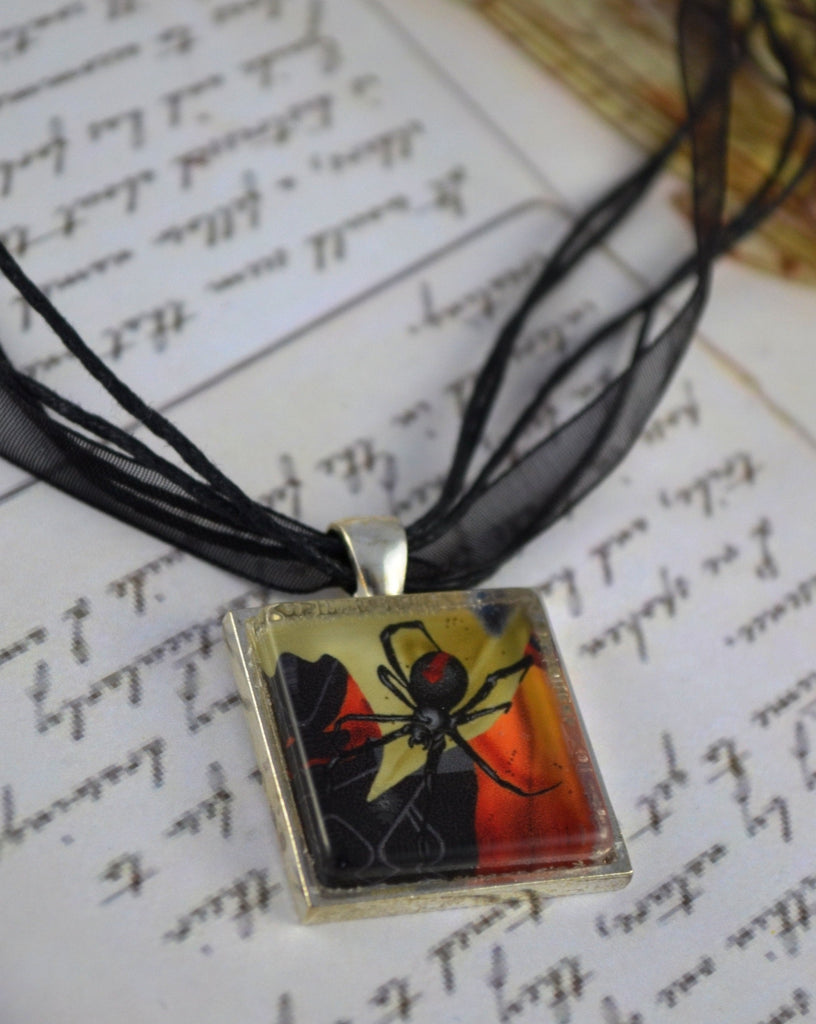 Redback Spider Glass Art Tile Pendant
$11.00 $11.00
This creepy pendant features a redback spider cropped from my digital painting, Spider Weaver.
This handmade pendant is 1x1 inch square, made of glass in a silver plated tray. The image is printed on glossy photo paper with archival quality ink. The pendant comes with an 18" adjustable black organza ribbon necklace.
**This pendant may be water-resistant, but is NOT waterproof**
I recommend removing the necklace before showering or swimming.