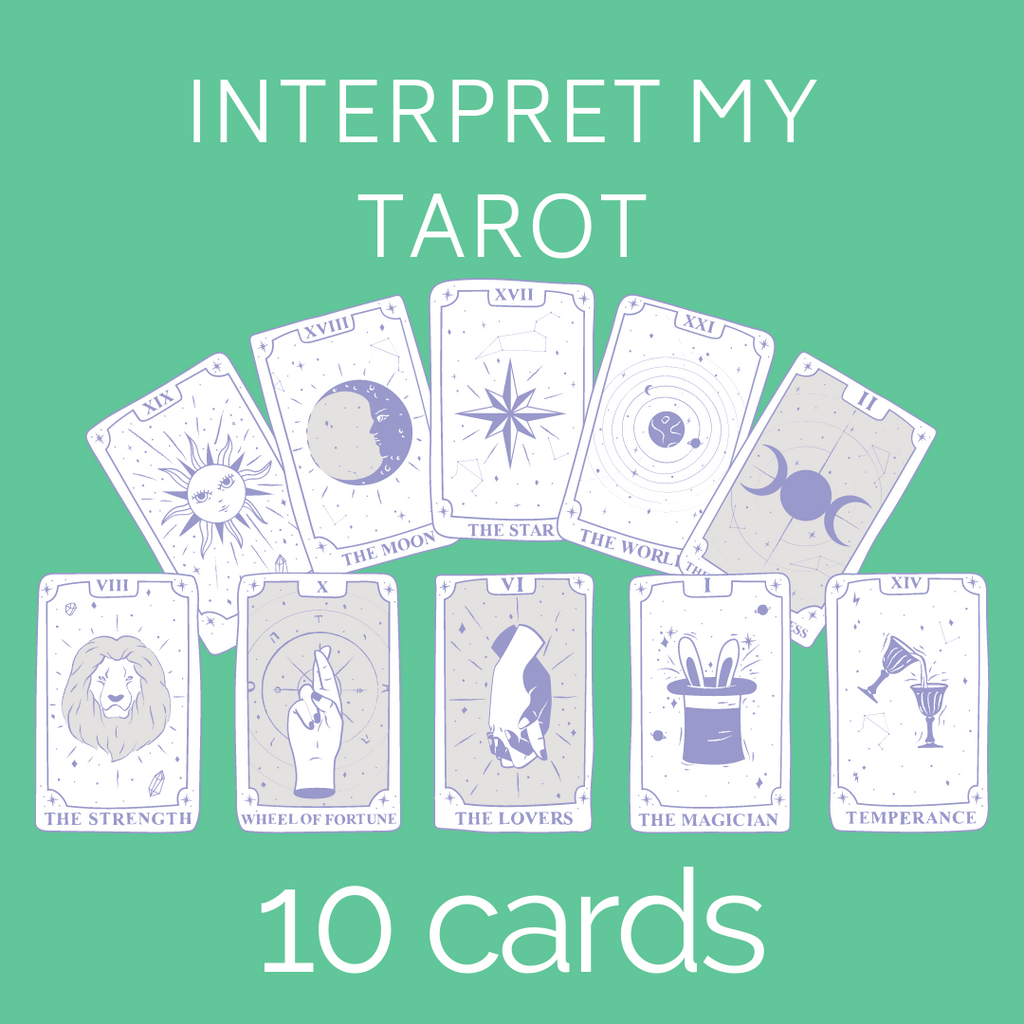 Interpret My Tarot Reading - 10 Cards
$38.00
Are you looking for a little help with your tarot reading? I'm offering my experience and expertise to help you unravel the mystery in your message.
Fill out the form below and include the following information:

The question you asked your cards (the purpose or intent of your reading).
The name of the deck you used for your reading.
The name of the card(s) you need help interpreting
The spread position of each card (if applicable)
Your interpretation, thoughts, comments or question about the card and surrounding cards. Let me know what you think the card is about, or an explanation as to why you are seeking some extra input.
Allow 24-72 hours to receive an email with my thoughts and interpretation of your tarot reading. A valid email address is required at checkout.
This listing is for help with 10 cards only. If you need help with more than ten cards in your reading, contact me for a quote and payment options.