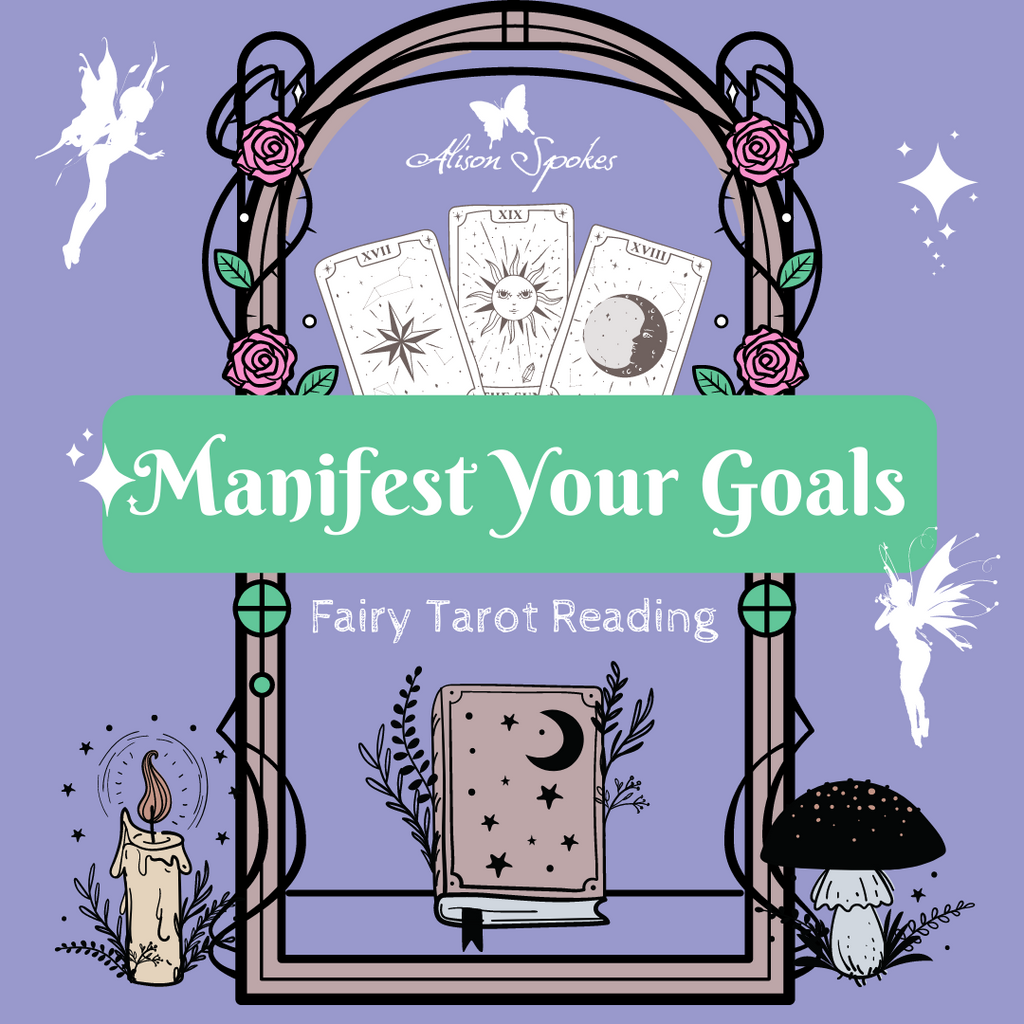 Manifest Your Goals - Fairy Tarot Reading
$42.00
This reading is for you if you know where you want to be, but aren't sure how to get there. We'll use the Tarot to break down the steps, lessons and messages you need to know to help you reach your personal or professional goals.

TOPICS COVERED IN THIS READING:

* Steps you can take to reach your goal
* Identify what you need to let go of to reach your goal
* Identify what you need to expand, grow or develop to reach your goal
* Assess whether or not this goal is in alignment with your favourite version of yourself.

YOU WILL RECEIVE:

A an email and a private link that includes images of the cards and a 750 word written interpretation as it relates to your unique path and situation.
PLEASE NOTE:
Before you checkout,
be sure to complete the "SPECIAL INSTRUCTIONS" field at the bottom left of the Shopping Cart page.
A few sentences about why you chose this reading and what you hope to get out of the reading will help me provide you with a higher quality reading. Include a question you would like to have answered.