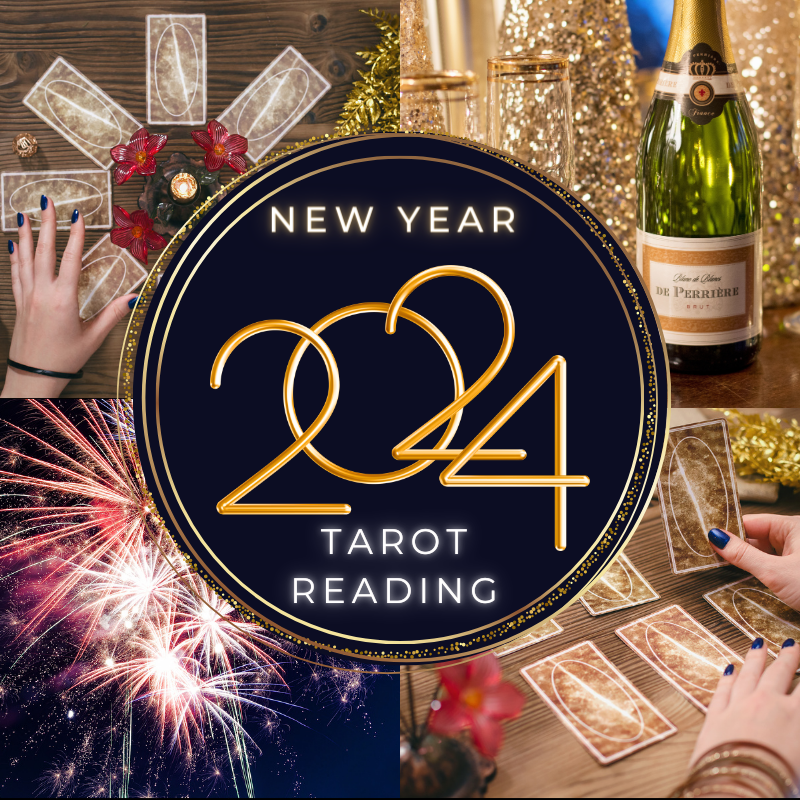 SPECIAL New Year 2024 Tarot Reading
$66.00 $66.00
Start your New Year with confidence and inspiration to set you on the right course for a terrific 2024! 


TOPICS COVERED IN THIS READING:


A brief look at the year past and how it affects you in the coming year.




What you need to focus on most over the next 12 months




Obstacles you may encounter and how you can prepare for them




Help, aid, skills, and motivation to help you stay on track over the next 12 months




An overview of love/emotions/relationships, finance/career, personal well-being, & inner fulfillment.
You can choose whether you want your reading inspired by nerdy wisdom (a pop-culture tarot deck) or fairy wisdom (a fairy deck).
**Make sure to select "Fairy Deck" as your deck option if you want a fairy wisdom-inspired reading. 


YOU WILL RECEIVE:

An email and a private link that includes images of the cards and a 1500-word written interpretation related to your unique path and situation delivered to your inbox on New Year's Day 2024.
PLEASE NOTE:
Before you checkout,
be sure to complete the "SPECIAL INSTRUCTIONS" field at the bottom left of the Shopping Cart page.
A few sentences about why you chose this reading and what you hope to get out of the reading will help me provide you with a higher-quality reading. Include a question you would like to have answered.