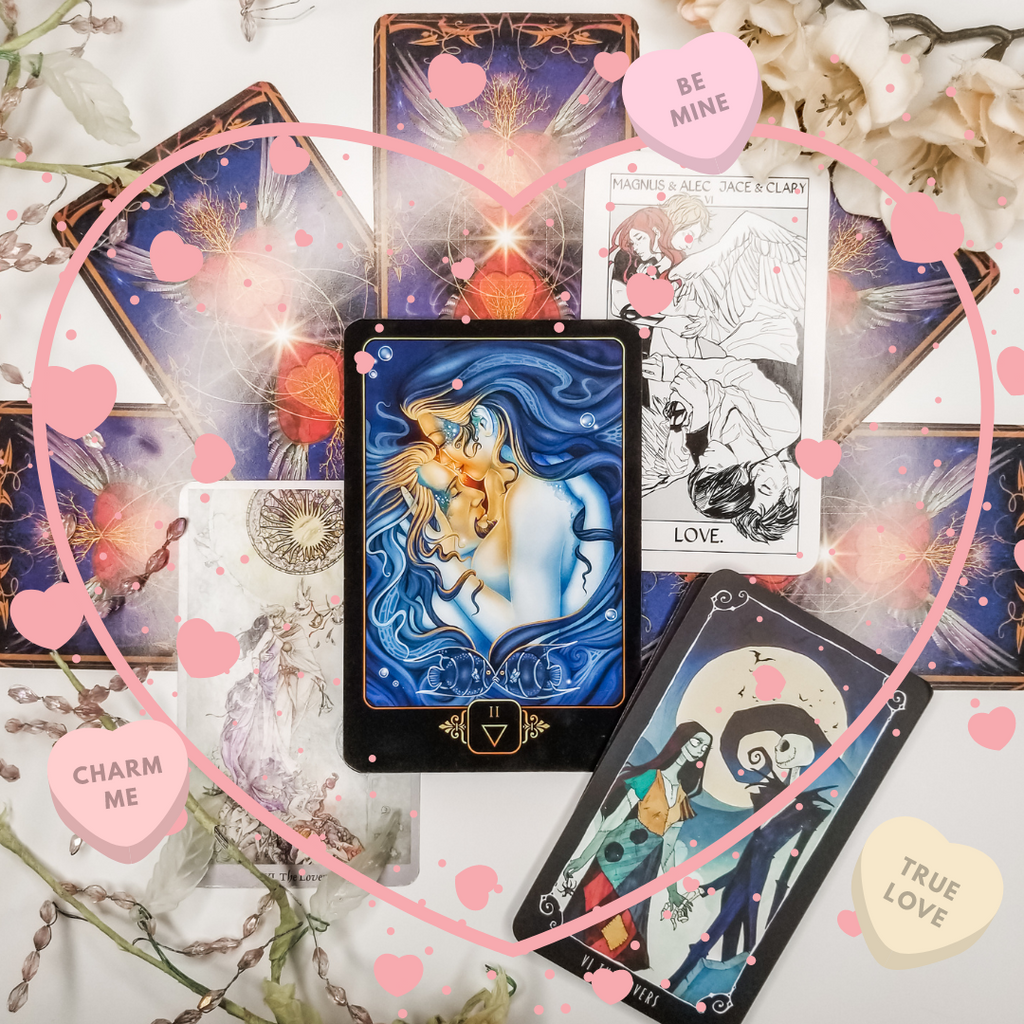 SPECIAL Tarot for 2 Valentine Reading
$55.00
* PLEASE NOTE** Orders MUST be received by February 8 to guarantee and Valentine's Day delivery. 
Treat your Valentine to a Tarot reading for two this February! Find out what's in the cards when it comes to your shared romance, and have it delivered to you and your partner on Valentine's Day. 
TOPICS COVERED IN THIS READING:

What do you and your partner each bring to the relationship

What are your strengths and weaknesses as a couple

What keeps you together

What is the long-term potential of the relationship
You can choose whether you want your reading inspired by nerdy wisdom (a pop-culture tarot deck) or fairy wisdom (a fairy deck).
**Make sure to select "Fairy Deck" as your deck option if you want a fairy wisdom inspired reading. 


YOU WILL RECEIVE:

An email that includes images of the cards and a 1000 word written interpretation as it relates to your unique path and situation.
PLEASE NOTE:
Before you checkout,
be sure to complete the "SPECIAL INSTRUCTIONS" field at the bottom left of the Shopping Cart page.
 Please included the name and email address of your partner if you want the reading delivered to both of you, or any other special instructions regarding delivery. Feel free to include any specific questions you may have for the cards, or why this reading is important to you.