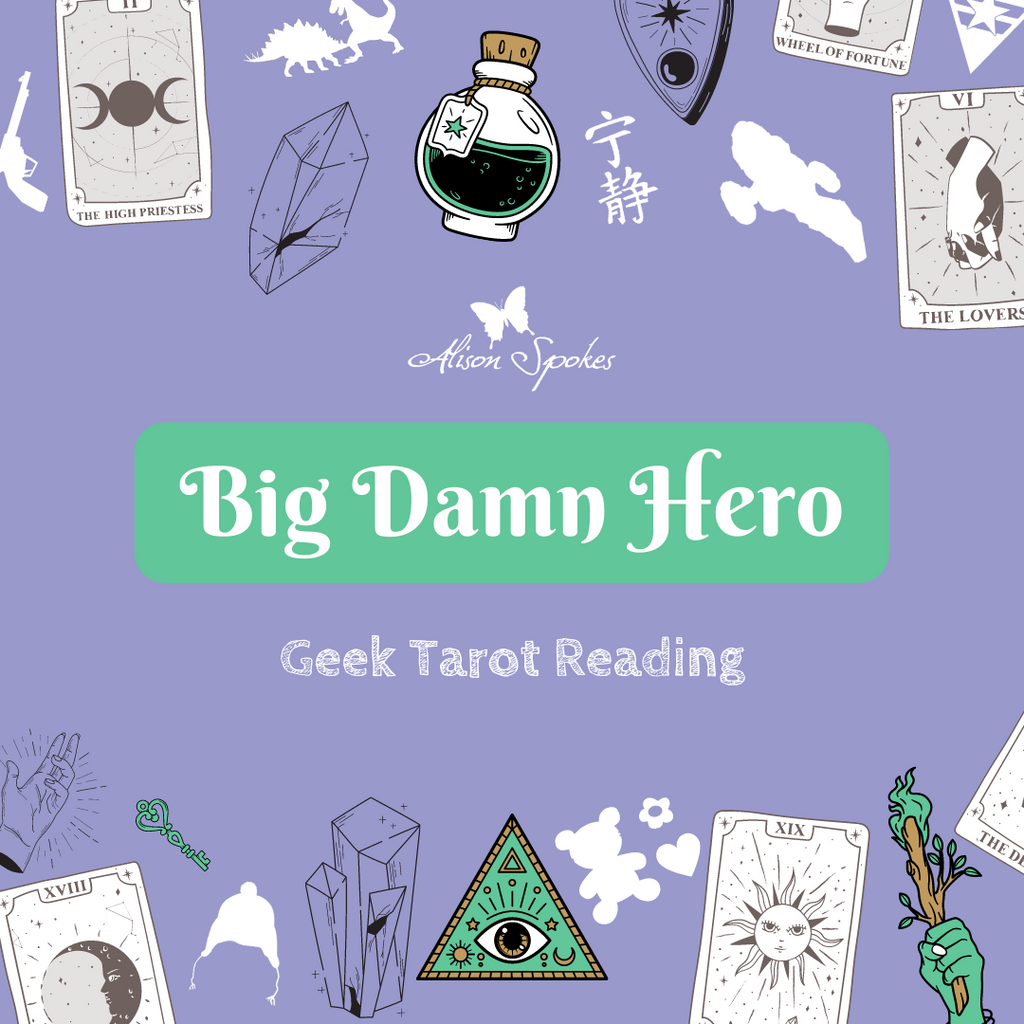 Big Damn Hero - Geek Tarot Reading
$37.00
DECK OPTIONS GALLERY - View all Tarot deck options before you choose. 
Whether it's transporting cargo, landing that dream job, or moving to another planet, you have an important mission to accomplish. Like the crew of Serenity, you aim to get the job done. This reading has some sage advice for helping you get there.

TOPICS COVERED IN THIS READING:

6 cards from the deck of your choice (see deck options to the right of the images) will be drawn to complete this reading in order to:

* Identify the next MISSION for your highest good and the REWARD that awaits you once your mission is complete
* Identify your most valuable COMPANION, something or someone to comfort and counsel you on your journey
* Understand how to stand up to opposition, AIM TO MISBEHAVE and show no fear.

THIS READING IS FOR YOU IF:

* You consider yourself a Browncoat, aka a fan of the TV series/franchise Firefly
* You know what you want or what you want to achieve, but are in need of some clarity as to how to get there.
* You are interested in a fun, yet objective way of looking at your predicament in order to gain some SHINY new insight
* You are ready to be a BIG DAMN HERO in order to see your mission through and collect the reward that awaits you at the end.

YOU WILL RECEIVE:

An email and a private link that includes images of the cards and a 650 word written interpretation as it relates to your unique path and situation.
ESTIMATED DELIVERY TIMES: 
Readings are currently being delivered in 3-7 days from date of purchase. If your matter is urgent, contact me for rush options. 

PLEASE NOTE:

Before you checkout,
be sure to complete the "SPECIAL INSTRUCTIONS" field at the bottom left of the Shopping Cart page.
A few sentences about why you chose this reading and what you hope to get out of the reading will help me provide you with a higher quality reading. Include any questions you would like to have answered.