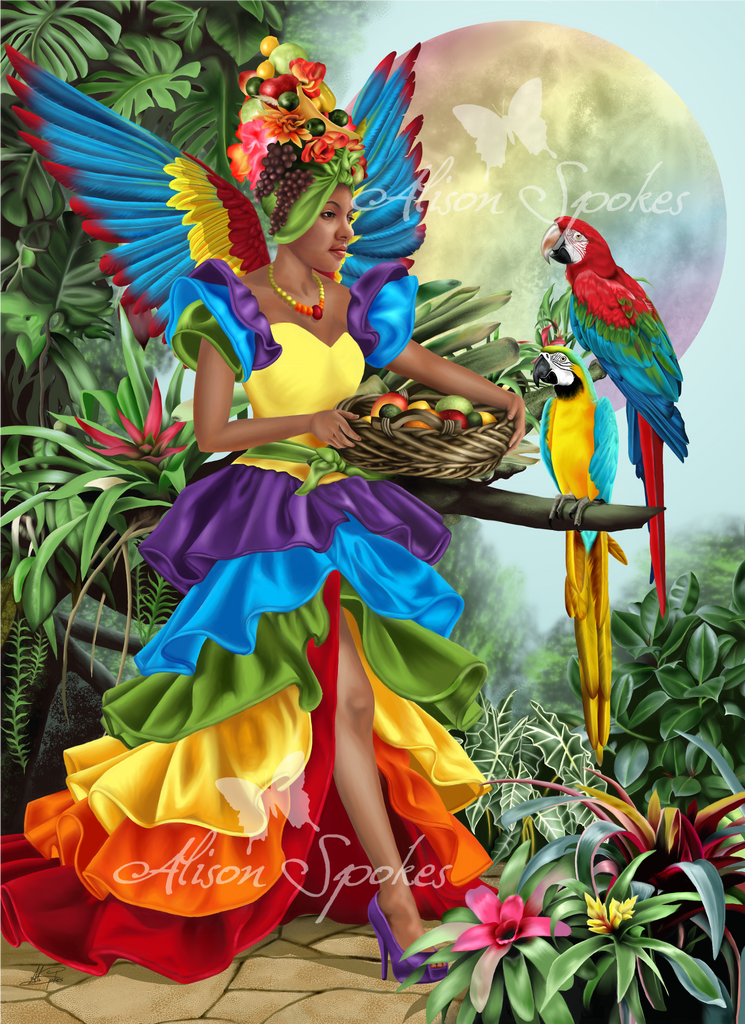 Harvest Moon - Open Edition Art Print
$22.00 $22.00
A tropical fairy dressed in a rainbow cha-cha dress and tutti-frutti hat walks through the jungle carrying a basket of fruit. The full moon is visible in the bright daylight sky. Two parrots, a scarlet macaw and a blue and yellow macaw observe her as she strolls by. "Harvest Moon" gets its name from the full moon that falls nearest the Autumnal Equinox, always falling in either September or October on any given year. 

The image is printed on high quality Epson Watercolor paper. The image size is slightly smaller than the paper size, leaving a white border for easy conservation framing.

Each print comes to you with an acid-free backing board made of 100% recycled fiber in a fitted, clear protective sealing bag. Shipped flat.

If you wish to have your print signed by the artist, leave a request in the comments.

The watermark does not appear on the print.
ALL ART PRINTS SHIP FREE!