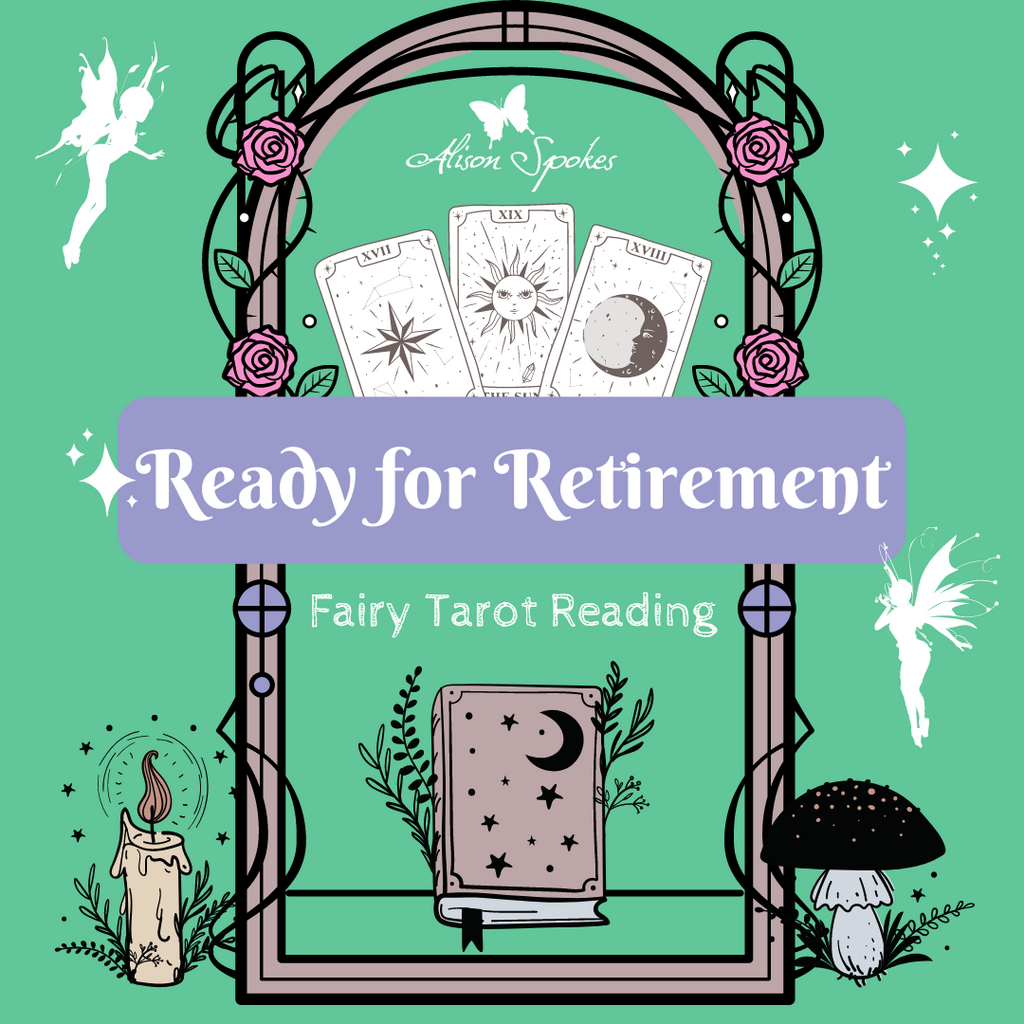 Ready for Retirement - Fairy Tarot Reading
$55.00
Are you recently retired, or nearing retirement, and are looking for some spiritual insight or validation as you head into this new phase of life? Then this is reading is for you! I'll use the cards to offer you a personalized message exploring some of the benefits and challenges that await you post-retirement, as well as how you can continue to have meaningful fulfillment, purpose, and social relationships in a post-career lifestyle. 
**Please note this is not a reading offering financial advice. This reading focuses on your mental, emotional and spiritual well-being as it relates to a retired lifestyle. If you're looking for financial advice about your retirement plan, please consult a financial advisor. 


TOPICS COVERED IN THIS READING:

Nurturing social relationships in retirement

Creating or pursuing goals
Guard against negative emotions associated with retirement

Maximizing gains and minimizing losses


YOU WILL RECEIVE:

A an email and a private link that includes images of the cards and a 1200 word written interpretation as it relates to your unique path and situation.
PLEASE NOTE:
Before you checkout,
be sure to complete the "SPECIAL INSTRUCTIONS" field at the bottom left of the Shopping Cart page.
A few sentences about why you chose this reading and what you hope to get out of the reading will help me provide you with a higher quality reading. Include a question you would like to have answered.