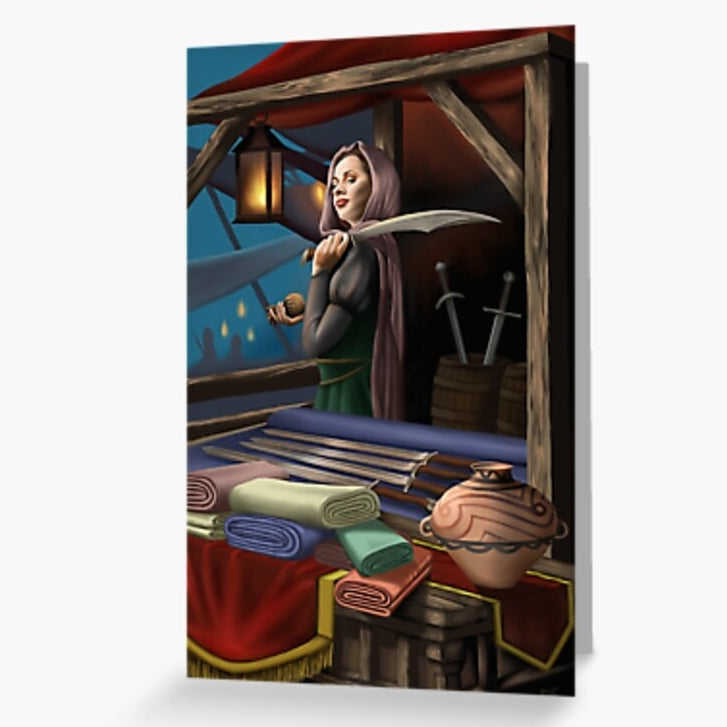 Seven of Swords - Fantasy Greeting Card
$5.00 $5.00
A dodgy hooded salesperson peers over her shoulder in her night market stall. Four contraband swords are unwrapped and laid out on the table for potential buyers to view. The shady merchant casually rests a curved sword on her shoulder while holding a coin purse in her other hand. She looks persuasive, intimidating and untrustworthy. In the foreground are bolts of fabric and pottery displayed on her table to distract from her more profitable and illegally obtained goods.
All greeting cards are blank on the inside and measure 5 x 7 inches.
Printed on high quality chlorine and acid-free card stock, each card includes a single plain white envelope and comes packaged in a clear, protective, resealable sleeve.