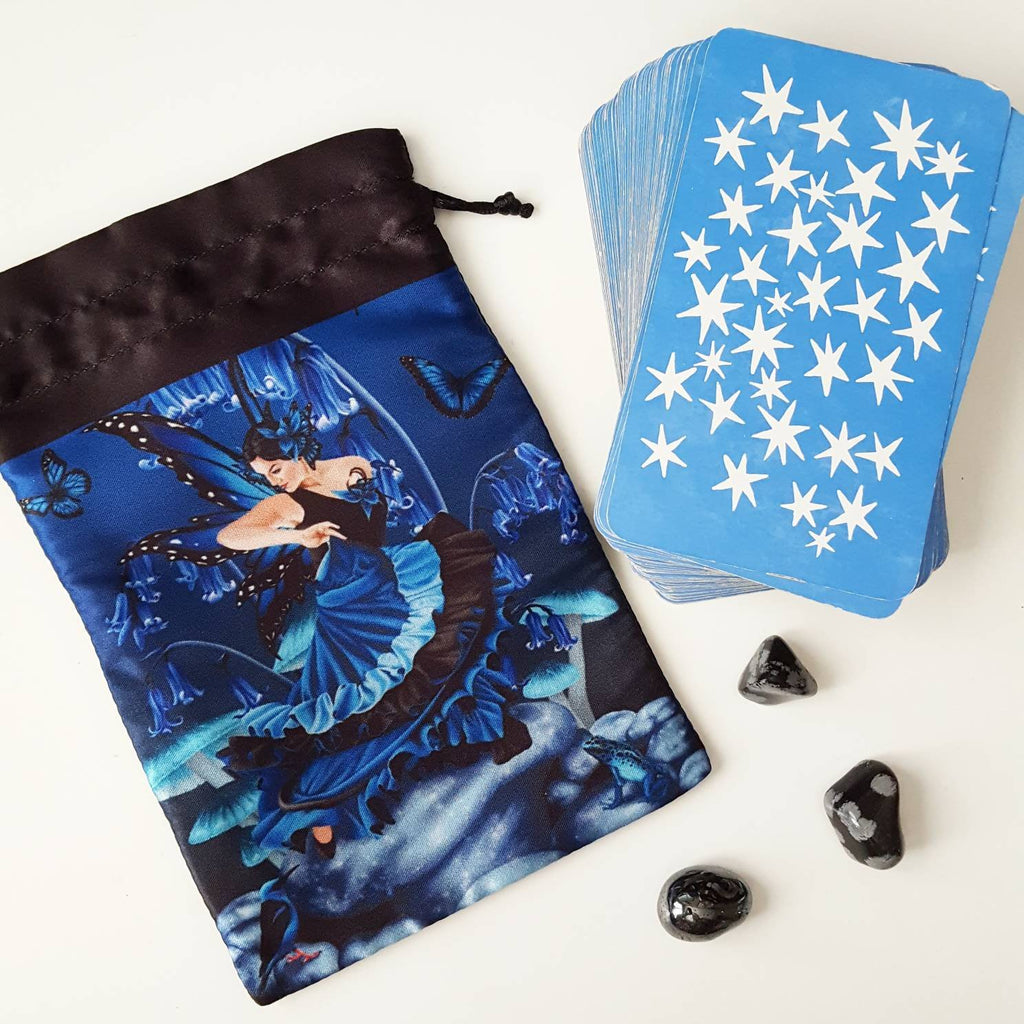 Shades of Blue Fairy Drawstring Tarot Bag
$19.00 $19.00
A blue fairy dances in the glow of the forest. She is surrounded by bluebells, blue stones, and blue mushrooms while blue animals watch her enchanting performance.
These hand sewn satin drawstring bags are perfect for storing Tarot or Oracle decks, rune stones, jewelry or game dice. Lined with another layer of black satin, seams are better protected from wear and tear. Satin strings are knotted and sealed with heat to prevent them from loosening and fraying. Images appear only on the front of the bags. The back is solid black.
Each bag measures approximately 5" x 7".